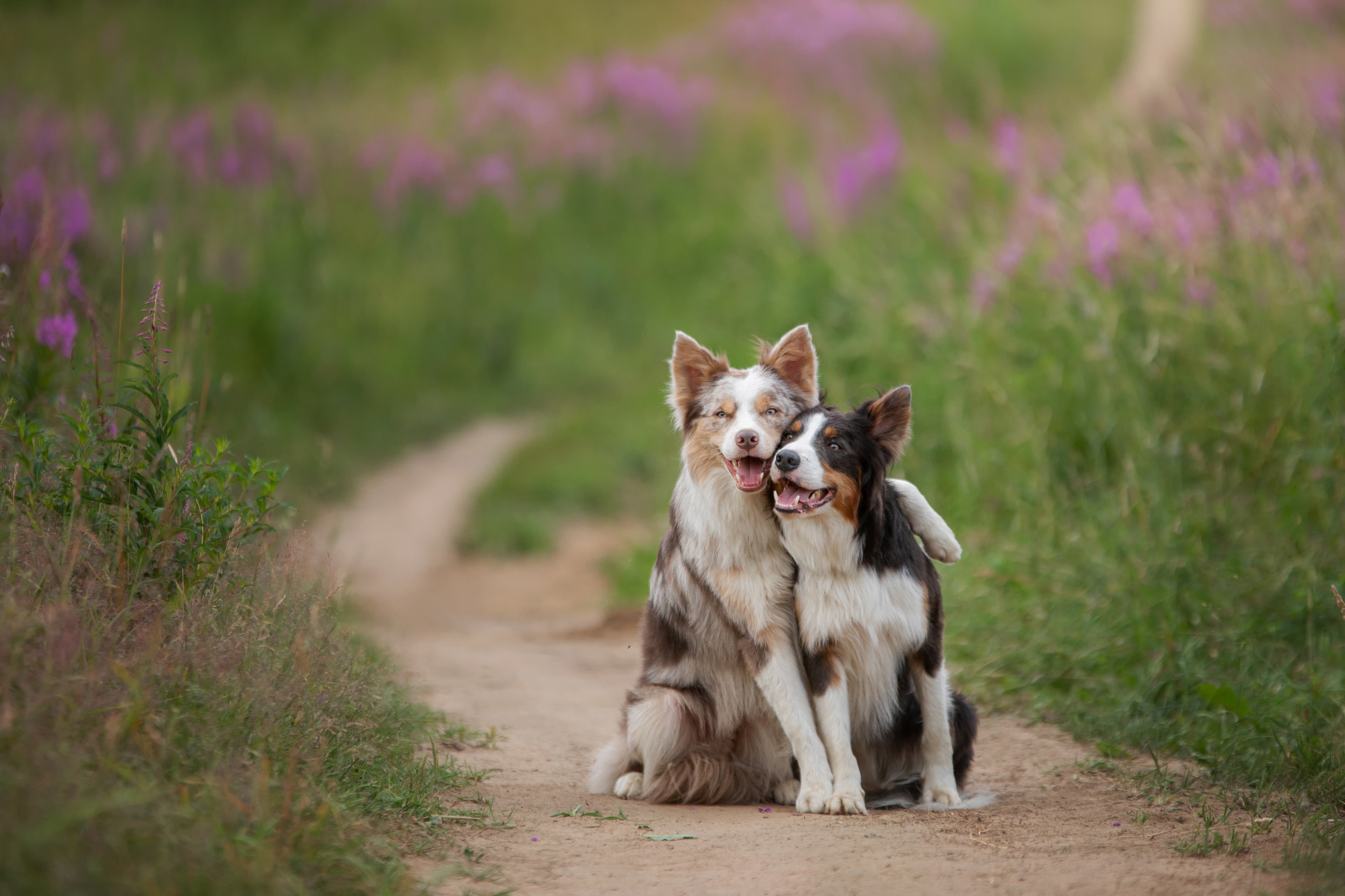 We founded Lassie because we are convinced: Our four-legged friends need preventative care to stay healthy, just like we humans do. With Lassie, we are bringing a preventive approach to the world of pet insurance for the first time. Because in our opinion, prevention is the best insurance.
Prevention with Lassie
Lassie is not only there for you in the event of a claim, but also in your everyday life. From your very first moment with us, we help you to care for your pet and offer discounts on your insurance premium if you take preventative measures to ensure your pet has a healthy life. If the worst comes to the worst, Lassie covers up to 100% of veterinary costs, or costs due to third-party liability claims, and offers you absolute financial security in difficult times.
Safety for pet owners
The purpose of insurance is to be a financial safety net that gives you help when it is needed most. Yet, pet owners are often left out in the cold by insurance companies when their pets fall ill, or if their dog causes damage to others.
That's why Lassie has developed insurance products that care for you and your pet in these difficult situations. Beyond that, we're here for you Monday to Saturday from 8am to 10pm via chat or phone, and in our app we offer exciting content about your pet's care and health.

By animal lovers for animal lovers
The idea for Lassie was born in Sweden from the personal experiences of our founder Hedda Båverud Olsson. Hedda's mother was a veterinarian, and so she learned from early childhood how to properly care for animals to keep them healthy and happy. The fact that animal insurance companies only react in the event of an insurance claim, instead of working to prevent problems from the start, was incomprehensible to her.
Together with co-founders Sophie Wilkinson and Johan Jönsson, Lassie was launched in 2020 as the first preventive pet insurance, which has already been praised by Swedish customers as the best pet insurance on the market.
Hedda Båverud Olsson

Founder and CEO of Lassie. Hedda grew up with her veterinarian mother, and brings years of experience in business consulting and investment.
Sophie Wilkinson
Co-founder and COO of Lassie. Sophie has more than 15 years of experience as head of pet insurance at one of the largest Nordic insurance companies.

Johan Jönnson
Co-founder and CTO of Lassie. Johan has worked for well-known tech companies like Spotify and brings his tech expertise to Lassie as a fully digital insurance company.
Investors & partners stand behind Lassie
Lassie is backed by several of Europe's most successful entrepreneurs and investors.
Lassie in the media
Read more about Lassie in international media:
How can I find Lassie on social media?
You can find us on Facebook, Instagram and YouTube. You can also download our app in the App Store and Google Play. Feel free to follow us on our social media to get access to tips, take part in competitions, peek behind the scenes and other fun antics!
Is Lassie a German company?
Lassie was founded in Sweden and has its headquarters in Stockholm. Lassie has also established a branch in Germany, based in Berlin. In both Sweden and Germany, a team of experts works to provide customers with exceptional products and customer experiences. In Germany, Lassie works with the German risk carrier HDI Global Specialty SE.
How do I share feedback with Lassie?
You are very welcome to share your feedback or suggestions with us via email to kontakt@lassie.de or via the chat, as we are constantly working to improve our product! For other questions, the best way to contact us directly is via the chat in the app or on the website.