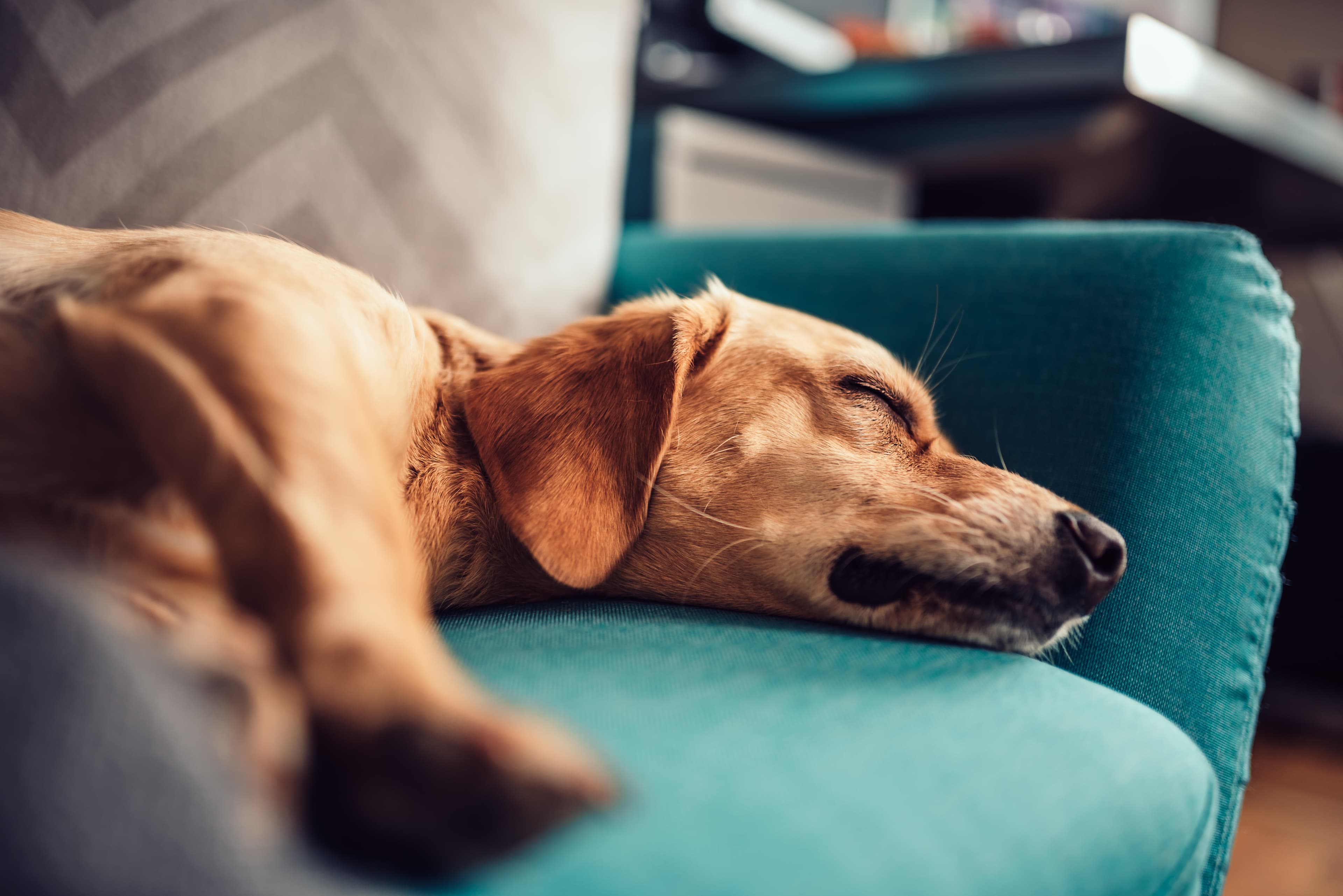 The Lassie OP insurance covers costs due to operations on your dog. In an emergency, financial worries should not play a role and the focus should instead be on the treatment and recovery of our four-legged friends.

As a digital pet insurance, the insurance can be easily managed in the Lassie app. The app also provides free access to valuable content about your dog's health, because: Prevention is the best insurance.
All breeds of dogs welcome
No age limit upwards
All in one app
Tariffs in comparison
Lassie offers three dog health insurance packages: Mini, Midi, Maxi, as well as an alternative canine surgery insurance policy. While the canine health insurance plans cover the cost of both veterinarian-recommended medical treatments and surgeries, the surgery insurance plan only covers surgery costs. Here is an overview of all tariffs: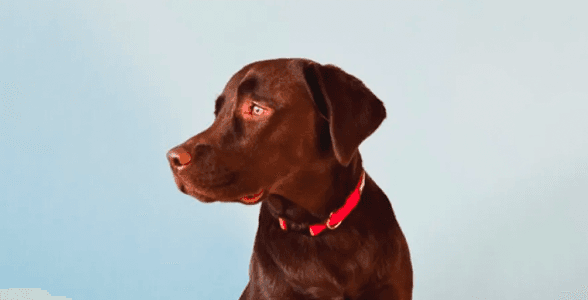 Surgery
Free vet video consultation
Hier siehst du, ob und in welchem Rahmen, Kosten für medizinisch notwendige Tierarzt Video-Sprechstunden bei unserem Partner Pfotendoctor übernommen werden. Hinweis: Video-Sprechstunden sind rund um die Uhr buchbar - auch an Wochenenden und Feiertagen.
The deductible indicates the proportion of the costs per invoice that you will bear. You can choose between a 20% or 0% deductible.
Here you can see whether and up to what amount costs for surgery are covered. An operation is a surgical intervention, determined as necessary by a vet, on or in the body of the insured animal under anesthesia.
Here you can see whether medical treatment is generally covered. Curative treatments include treatment measures that are necessary as determined by a vet due to a health impairment caused by illness or accident,.
Benefit limit medical treatment costs
Here you can see the benefit limits up to which costs for medical treatment are covered per insurance year. Medical treatment includes veterinary treatment measures necessary due to a health impairment caused by illness or accident.
10 days before & 30 days after operations

This is why a dog OP protection is worthwhile
Operations on dogs quickly cost several thousand euros - for example, in the case of a torn cruciate ligament or broken bones. Not infrequently, an operation is also associated with an inpatient stay in a veterinary hospital. In case of emergency, no one wants to be in the situation of having to decide whether the expensive operation can be carried out or not because of financial worries.

Protect yourself and your dog now with the Lassie surgery or dog health insurance and be sure that with Lassie at your side, your dog will be taken care of in the best possible way.

Protection against operation costs

No annual reimbursement limit
Coverage of surgery costs up to the maximum rate of the scale of fees for veterinarians. In addition: Costs are reimbursed in unlimited amounts, i.e. there is no maximum reimbursement amount per year.
Costs for pre- and post-treatment
Reimbursement for preparatory measures up to 10 days before surgery, and follow-up treatments such as accommodation in a clinic, up to 30 days after surgery.

Did you know...?
In Sweden 90% of all dogs are insured! Cover yourself and your best friend now.
Free vet video consultation hour
There is a current problem and you are worried about the health of your dog? Through our partner Pfotendoctor, you can book free video consultations with a professional veterinarian from the comfort of your own home.

And that around the clock - at night, on weekends or on holidays. Get an immediate assessment. Many problems can be solved without expensive vet visits.
Save money in Lassie App
As a Lassie OP or health insurance customer, you have full access to the Lassie App. Developed together with veterinarians and experts, the app offers valuable content and individual recommendations for the care and training of your dog. Take courses, answer quizzes, and earn points that can earn you up to €50 off your insurance premium each year.
Insurance in 2 minutes
1. Price received
Answer a few questions and get rates and your prices in a few seconds. Free of charge and without obligation.
2. Select tariff
Compare rates and choose the right insurance based on benefits and prices.
3. Complete protection
Fill in a few details and take out your insurance conveniently online. Then it's time to enjoy the best protection.
Calculate prices and compare rates now - free of charge & without obligation!
With Lassie pet surgery or health insurance, you can enjoy carefree time with your furry friend.
What do our customers think?
Cat Full Health Insurance FAQs
Does my pet need a microchip/registration number?
Yes. For our surgery and health insurances, your pet must be clearly identifiable with a microchip or registration number.
Please note that if your pet is not chipped, we will not be able to process any claims submitted until a chip number is available. Chipping can be covered by the yearly preventive budget available in each of our full health insurance packages (up to €35 in Mini, €100 in Midi, and €140 in Maxi).
Is there a waiting period?
Lassie surgery and health insurance policies have a general waiting period of 30 days and a special waiting period of 18 months for specific diagnoses from the start of the insurance. However, the general waiting period does not apply to necessary treatment in the event of an accident, under the preventive care flat rate, or for telemedicine. If you have chosen tomorrow's date as your start date, your insurance will be active from midnight.
There is no waiting period for dog liability insurance.
Are certain operations for my pet not covered?
There are some operations and procedures that the OP insurance does not cover. These include, but are not limited to:
Treatment measures and operations due to previous complaints that existed/began before the start of insurance - i.e. something for which your pet has been treated, medicated, examined or shown symptoms within the last 24 months. Provided your pet has not shown symptoms for 24 months and has not been treated, medicated or investigated for this pre-existing condition, costs for treatment and surgery will again be covered under the Insurance Terms & Conditions if medically necessary.

Treatment measures or surgeries for injuries/illnesses that existed/began prior to the effective date of coverage or during the waiting periods and are considered chronic (i.e. illnesses that have existed for 8 weeks).

Treatment measures or surgeries due to congenital, genetic hereditary diseases as well as breed-specific diseases (e.g. correction of malformations or deformities), regardless of when the disease was first observed. This exclusion does not apply to the diagnoses and associated conditions of the special waiting period specifically listed in 2.2.1. of our Terms and Conditions, e.g. brachycephalic syndrome, hip joint dysplasia (HD) or elbow dysplasia (ED). A complete list can be found in our insurance Terms and Conditions.

Treatment measures or operations to remedy serious impairments of the animal that already existed before the insurance took effect and are expected to exist for more than one year, i.e. improvement is not expected (disability).

Treatment measures or operations that serve to improve breeding or establish the breed status of the animal

Treatments and surgeries for diseases that normally could have been prevented if subsequent vaccinations had been given without gaps:

For dogs: Distemper, hepatitis, leptospirosis, parvovirus and rabies.

For cats: Calicivirus and Rhinotracheitis virus (feline rhinotracheitis), Panleukopenia (feline epidemic diarrhea), Feline Infectious Peritonitis (FIP), feline leucosis, and rabies.

Preventive or elective examinations and treatments not directly related to a disease or health condition, or preventive examinations used to diagnose a disease not covered under the policy.

Non-exclusively pain-relieving dental treatment, dentures, fillings and treatment procedures or surgery for dental or jaw abnormalities.

Spaying and neutering without medical indication (in the surgery coverage, as well as in the Mini and Midi medical plan).

Care accessories and supplies

Transport costs for the animal or the veterinarian

Supplementary and dietetic feed
For a full list of excluded procedures, please refer to our insurance terms & conditions.
Yes! Take classes and answer quizzes on the Lassie app and get a discount on your insurance premium. At Lassie, we want to help you prevent illnesses and injuries to your dog before they happen! That's why you can take preventative classes that teach you how to care for your dog - like what diet is right for a puppy or how to socialize your dog. Follow up with quizzes to test your knowledge. If you answer all the quiz questions in a course correctly, you'll earn points that you can use to get a discount on the price of your dog health insurance premium.
We also want every pet owner to benefit from a preventative approach to pet care. That's why we also have the Lassie Hero initiative, where you can invite others to join Lassie and receive additional discounts for yourself and others!
What does the surgery insurance cover?
Lassie's surgery insurance for dogs covers medically necessary surgeries, as well as examinations within 10 days before the operation and 30 days of aftercare:
Operations required by veterinary medicine (e.g. under full or partial anaesthesia) up to 4 times the GOT rate

Preoperative examinations in the period of 10 days before the planned operation

Follow-up treatment up to the 30th calendar day after the operation

A subsidy of up to €500 for the use of prostheses, provided they are necessary for veterinary purposes

Outpatient and inpatient treatment, including room and board in a veterinary clinic 10 days prior and 30 days post operation

Medication, consumables and aids, if prescribed by the veterinarian 10 days prior and 30 days post operation

Travel cancellation costs of up to €500 if you are unable to take a booked vacation trip due to an accident-related operation on your insured pet.
A complete list of the benefits included can be found in our insurance terms & conditions.
How does the online video call with a vet work?
With Lassie's surgery insurance, you have the possibility to contact a professional vet from our partner Pfotendoctor in the 10 days prior to an operation, and the 30 days after. You can book an appointment right from the Lassie app. For the appointment you'll also need to download the Pfotendoctor app where the video consultation will happen. If this is not possible for you, you can also specify in the booking that the veterinarian should reach you by phone. You will get the data you need to access your video call via text message shortly before your appointment. Use the access information to log into the video call with an experienced vet, where they will be able to take a close look at your pet and give you advice or care recommendations right away. The majority of your concerns can be solved directly through the call. However it's important to note that prescriptions for medication cannot be given, so in that case an appointment at a vet practice will be necessary.
What vet costs could I face if my dog has surgery?
At Lassie, we don't want you to face financial hardship to keep your pet healthy. Costs for operations are difficult to predict. However, should an emergency occur, the costs can quickly run into several hundred or even thousands of Euros. Common surgeries for dogs and their costs include:
Removing tumors €450 - €1,000

Repairing ligament tears €1,500 - €2,500

Repairing broken bones €1,000 - €2,500

Fixing gastric torsion €1,500 - €2,500

Fixing joint issues up to €1,000
With Lassie's OP Schutz you can get these life-saving operations for your dog without a second thought - Lassie takes away your financial worries.
What happens if there are multiple operations in one year?
Nobody wants their loved one to have to go through multiple surgeries in a year. Unfortunately, this cannot always be avoided. With Lassie's surgery insurance, all of your dog's medically necessary surgeries are covered, as many times as is needed. Any tests or preparations that need to be made 10 days prior to the operation, as well as 30 days of recovery procedures post operation, will also be covered for all operations.
Which dog breeds can I insure?
At Lassie, there are no breed-specific restrictions on purchasing insurance. All dogs are welcome at Lassie and can be insured!
Are there any age limits?
We have no upper age limit for dogs, unlike many other insurance providers, so you can even insure your oldest friend. Once your pup is 8 weeks old, they can get surgery insurance.
What is surgery insurance (OP-Schutz)?
Surgeries are some of the most expensive procedures that your dog will undergo. Surgery can be lifesaving, and will often dramatically improve the quality of your dog's life. If the worst comes to the worst and your pet has to undergo an operation, Lassie's dog surgery insurance comes to the rescue: Lassie reimburses costs for medically necessary operations of the insured dog.
Examinations 10 days prior to an operation are covered by OP-Schutz, and may include procedures such as an MRI scan to locate the issue, or other tests such as blood work or ECG tests. Lassie's OP-Schutz for dogs covers aftercare up to 30 days post-op, which may include overnight stays at the clinic, physiotherapy, post-op examinations, as well as basic care necessities such as bandages and medicine.