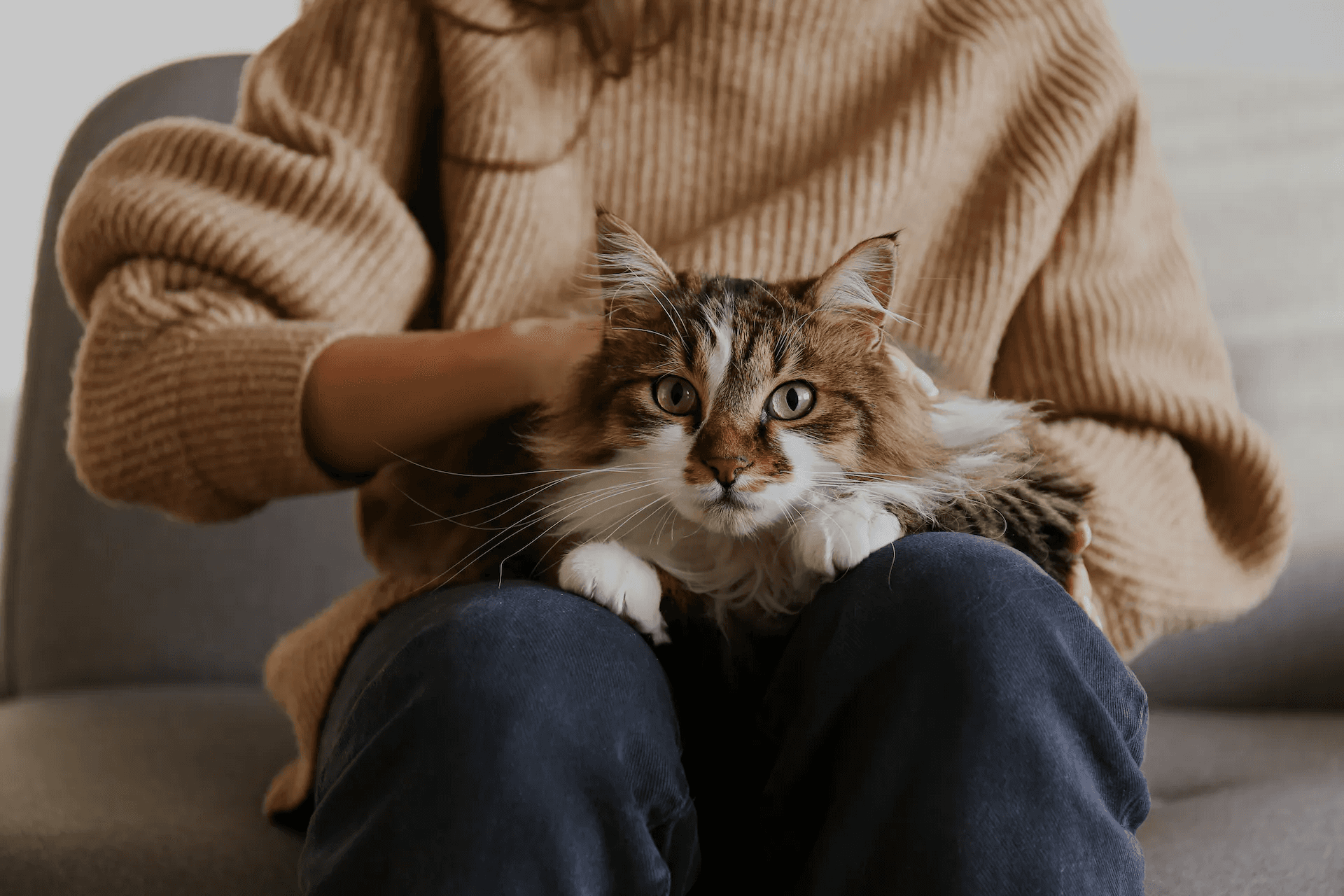 Lassie's mission is to help every cat owner live a carefree life. To this end, we offer the right insurance coverage for your needs. Whether it's a surgery insurance for surgical procedures or a cat health insurance that additionally reimburses veterinary treatments - Lassie offers top conditions at fair prices.
🐱 OP insurance
From 3,75€ per month
🐱 Health insurance
From 9,25€ per month
Surgery insurance or cat health insurance?
Which insurance cover suits you depends on your needs and your cat.

The Lassie OP insurance primarily reimburses the costs for necessary operations of your cat. This way you are covered against high costs for surgeries in case of emergency, because operations can quickly cost several thousand Euros. So that financial worries do not play a role and your pelt nose always receives the necessary help to get healthy again as quickly as possible.

Lassie cat health insurance, on the other hand, covers the costs of a wide range of services provided by the vet - for example, treatment recommended by the vet and the most important preventive measures, such as an annual health check, dental prophylaxis or vaccinations. Costs for necessary operations as well as preparatory measures and follow-up treatments are also covered in the corresponding pre- and post-treatment period.

Choose a surgery insurance or one of the Lassie cat health insurance packages and protect yourself and your cat from nasty surprises and high vet bills.

Surgery and health insurance at a glance
Surgery
Pure operation protection
Operation costs: ✔ Treatment costs: Not insured
Mini
Basic comprehensive health cover
Operation costs:

✔

Treatment costs:

Up to 3.000€ per year
Midi
Medium comprehensive health insurance
Operation costs: ✔ Treatment costs: 1.000€ in the 1st year 2.000€ in the 2nd year Unlimited from 3rd year
Maxi
All-round carefree comprehensive health cover
Operation costs:

✔

Treatment costs:

Unlimited reimbursement