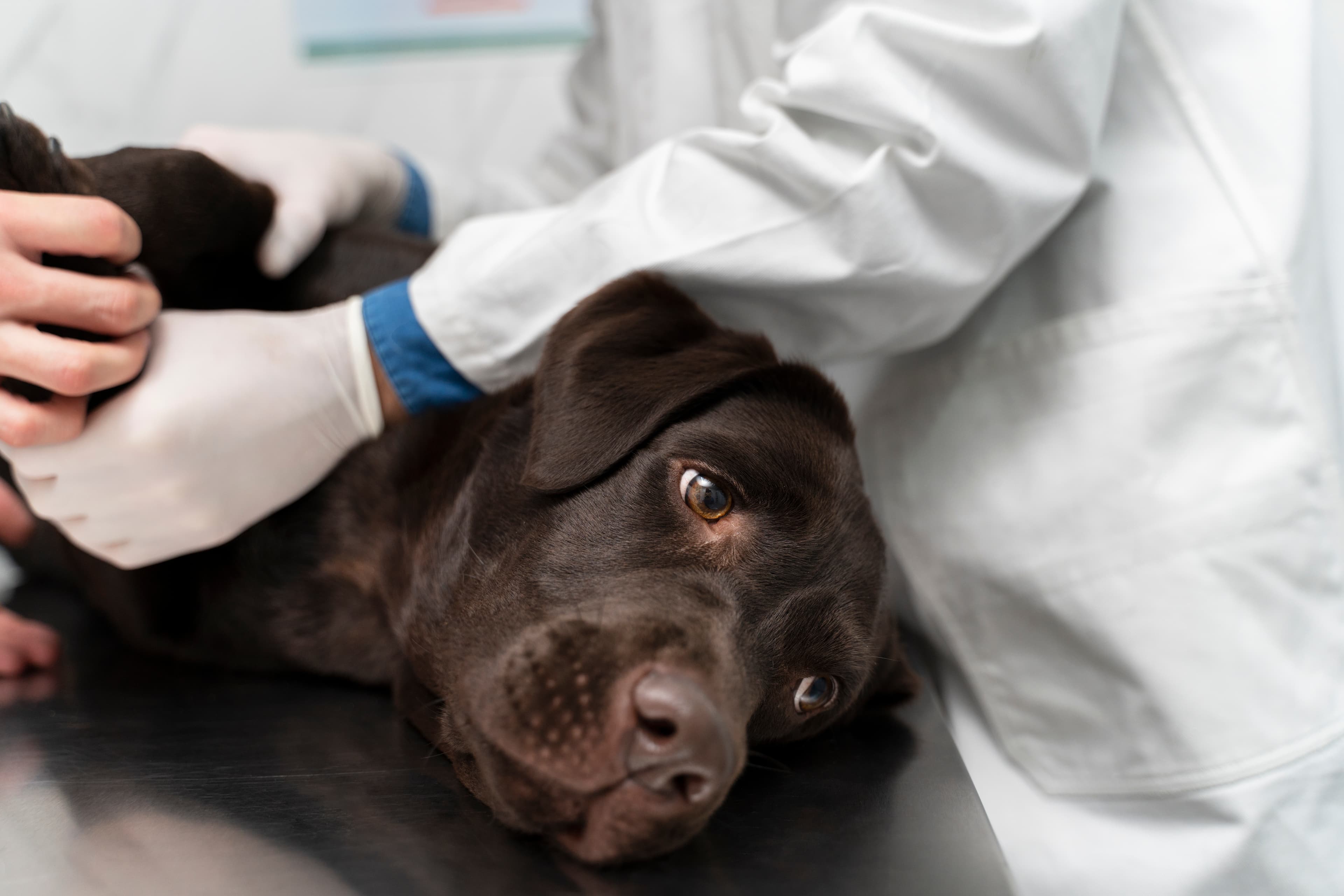 Are pet insurances a Must-Have?
My pet insurance saved my dog's life - 3 reasons why health insurance is a must nowadays
Financial freedom through animal insurance decided on life and death of Lhasa Apso dog

Animal insurance covered 100% of veterinary costs and enabled life-saving treatment in clinic

Even treatments without surgery can quickly cost several thousand euros

Pet owners increasingly cannot pay high treatment costs - heartbreaking scenes take place in clinics

Animal insurance is not only protection in emergencies, but also more than useful in everyday life (reimbursement of preventive measures, telemedicine, tips & recommendations on animal health, etc.)
My Lhasa Apso Chimee (2.5 years) had it suddenly Sunday, April 9th. It started with her not eating and vomiting. Then there was diarrhea. Of course, I noticed that something was wrong, but is going to the veterinarian on a Sunday with high emergency service fees really necessary? Especially now, when the fee schedule for veterinarians (GOT) has just been increased by up to 50%? Because as a pet parent you know that diarrhea or loss of appetite is extremely common and is usually no reason to worry.
Not so in this case. As bloody diarrhea and bloody vomiting had been detected after a short time, the trip to the emergency practice was unavoidable. In total, there were 2 veterinarian visits to the emergency practice on Sunday and finally at midnight, the visit to the veterinary clinic.
"I knew that veterinarian costs can be expensive and also that dog health insurance makes sense. But what it really means, I only understood firsthand during this emergency."
In the clinic, after already 800 € costs in the emergency practice, a decision is due: Another 495 € for the general examination and a bloodtest to check what is going on by means of blood. The recommendation of the veterinarian was clear: Do a blood test, absolutely! I was glad not to have to worry about the costs in this difficult moment, because Chimee has been insured with Lassiein the Maxi tariff since January 2023. This means an unlimited annual assumption of costs for medically necessary treatments and operations - even the emergency service fee and veterinary costs at the maximum rate (4-fold GOT) are covered.
"If I had decided not to do the screening because of the cost, Chimee would not have survived."
But I realized that if this were not the case, I would certainly have considered: Is the blood test really necessary Sunday midnight? Is Monday morning not enough, because then it would only cost a fraction? If I had decided against the blood examination because of the costs, Chimee would not have survived. Diagnosis: rat poison poisoning or AHDS (acute hemorrhagic diarrhea syndrome). Both can be fatal and must be treated immediately. Chimee's condition deteriorated by the hour - she was struggling to survive. The veterinarian also reports that shortly before there was an injured cat in the treatment room that urgently needed surgery. 2.500€! The poor pet owners could not afford this and had to decide against surgery with a heavy heart. These are heartbreaking scenes that you wouldn't wish on any pet parent.
Chimee ultimately had to stay 4 nights in the clinic, constantly hung on the drip, was further examined and treated according to the findings. I gave the clinic a clear instruction: no compromises due to cost, everything that is perceived as medically necessary should be done so that Chimee survives.
Her condition was critical for 48 hours, then things went uphill.  After 4 days she was released and the disease was largely overcome. The total cost: 2.800€! And that for pure examinations, therapy and 4-night hospital stay. And there are other costs for medication as well as regular, necessary check-ups to come now.
For me, this incident made it even clearer than ever: Animal health insurance is a must today.

Therefore, here are my top 3 reasons for animal health insurance: 
Financial security. So that everything imaginable necessary for the life of my favorite is done and I never have to reproach myself "If only we had done the blood test directly ...". Therefore, a tariff like Lassie's Maxi is important for me, which reimburses up to 100% of the costs, without an annual limit. This incident has shown me - a few hundred euros veterinarian costs are incredibly fast together

Be prepared - Emergencies happen. You can take good care of yourself and your animal or think "This won't happen to me" - it can affect anyone at any time. Even if you start putting money on the high edge, emergencies may happen faster than planned and become significantly more expensive than what you have set aside. Then I want my dog to get the best possible treatment.

Support in everyday life. Lassie also supports me in everyday life, because even pure preventive measures such as worm cures, flea and tick prevention or vaccinations are also reimbursed. A professional veterinarian is also available 24/7.